Michigan's comeback spurs construction boom, job openings
Private sector economic growth since the Great Recession is also driving gains in the state's construction industry, leading to job openings for skilled labor
Michigan has been leading the Midwest in economic growth during this recession recovery period. That is mostly thanks to a near doubling in output in durable goods manufacturing in the past decade, almost entirely in the automotive and related industries.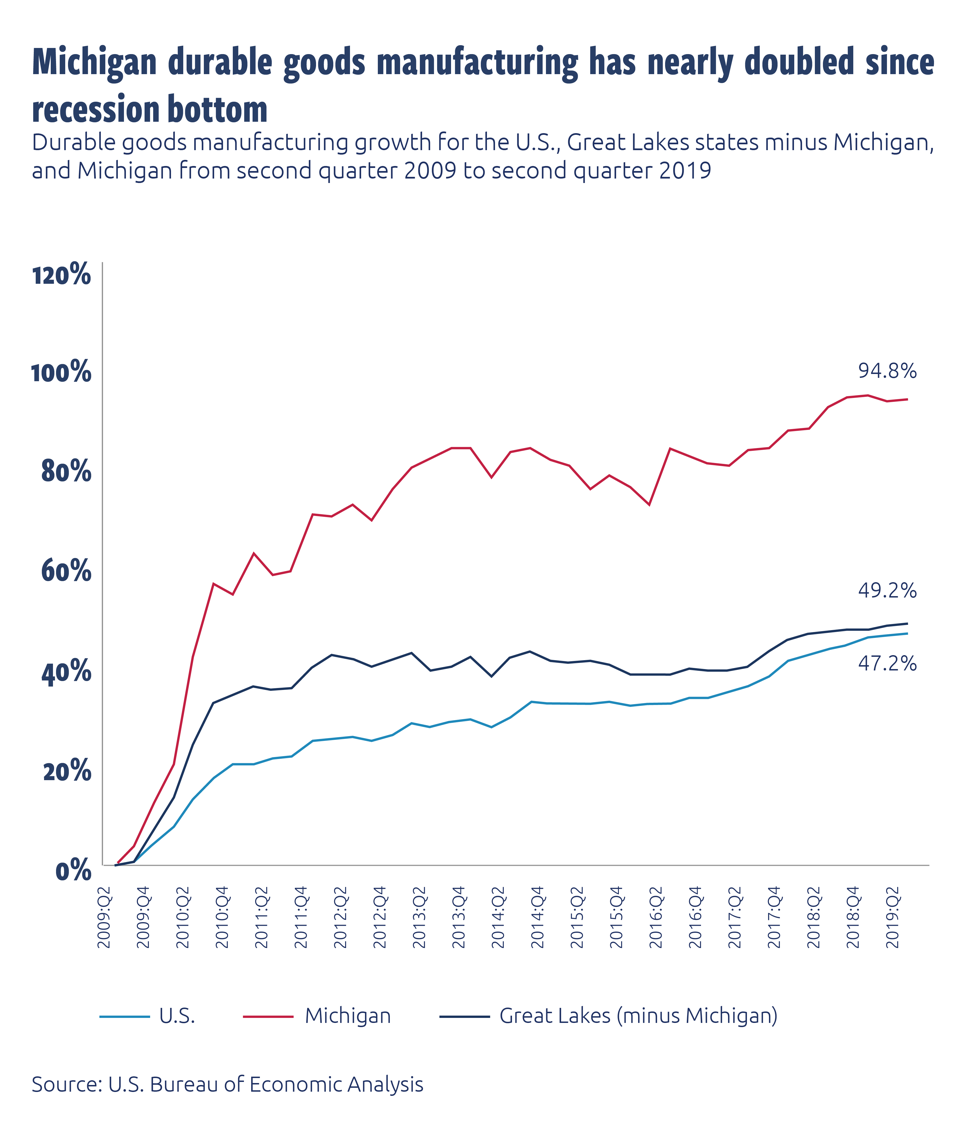 This growth in gross domestic product has meant growth for other industries, too. As a result of strong private sector economic growth, Michigan is also leading the region in growth of construction output, which is up by one-third since the worst of the recession.
To some, this is reminiscent of Detroit's golden age.
Ron Staley, senior vice president of a Michigan construction company, told Crain's Detroit, "My thought always was, 'Wouldn't it have been cool to be in Detroit in the 1920s when everything was crazy with the train station and the Book Tower and the Fisher Building being built?'" He continued, "I think we are really living in that same environment. The wealth is not nearly the same and not all driven by the auto industry, but the projects that are getting done are all those same buildings in a major way, buildings that were done a century ago."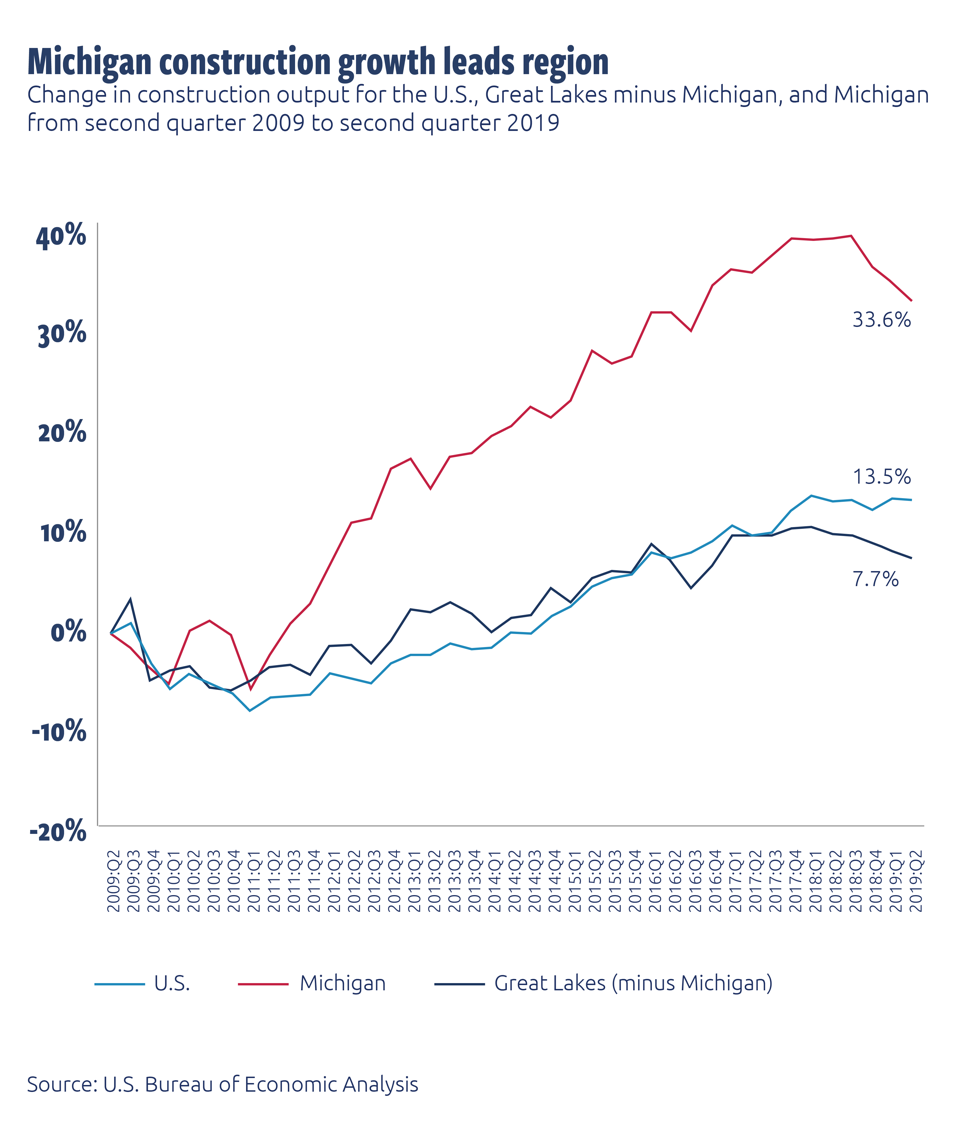 There is currently so much work that there aren't enough skilled laborers to fill the positions. A survey by the Associated General Contractors of America released this year reports that 79% of Michigan's 42 respondents were having difficulty filling trade positions, both hourly and salary. Also, 74% of respondents expect their company headcount to increase, but 66% said it will continue to be hard or get harder to hire.
An increase in construction output is behind this increase in hiring. Since the recession, the Great Lakes region has had an $86 billion annual increase in construction output, with $40 billion coming from Michigan alone. The state's growth has been four times that of the rest of the region, and annual applications for housing unit permits have nearly tripled since 2009, from 6,884 to 19,580. This shows that there is confidence in Michigan's future.
Thanks to reforms such as prevailing wage, there is every reason for that confidence. That reform will make government projects more affordable so, with the same number of tax dollars, more projects can be funded. More projects mean more jobs. Paired with labor freedoms such as right to work, Michigan is allowing more people to achieve success in the construction sector.