Michigan still home to region's highest real-time unemployment rate at 33%
Michigan's unemployment rate is 20% higher than Ohio's and 62% higher than Wisconsin's.
American workers have filed 36 million unemployment claims in the eight weeks since the onset of the pandemic recession, marking the steepest and most rapid economic unwind in American history.
One in three Michigan workers are now unemployed. Despite a slowdown in new jobless claims, Michigan continues to have the region's highest real-time jobless rate.
The Wolverine State has experienced disproportionate economic pain from the pandemic itself and from policy responses to the same. The next highest rate in the region is Ohio's 27%, while the lowest is Wisconsin's 20%.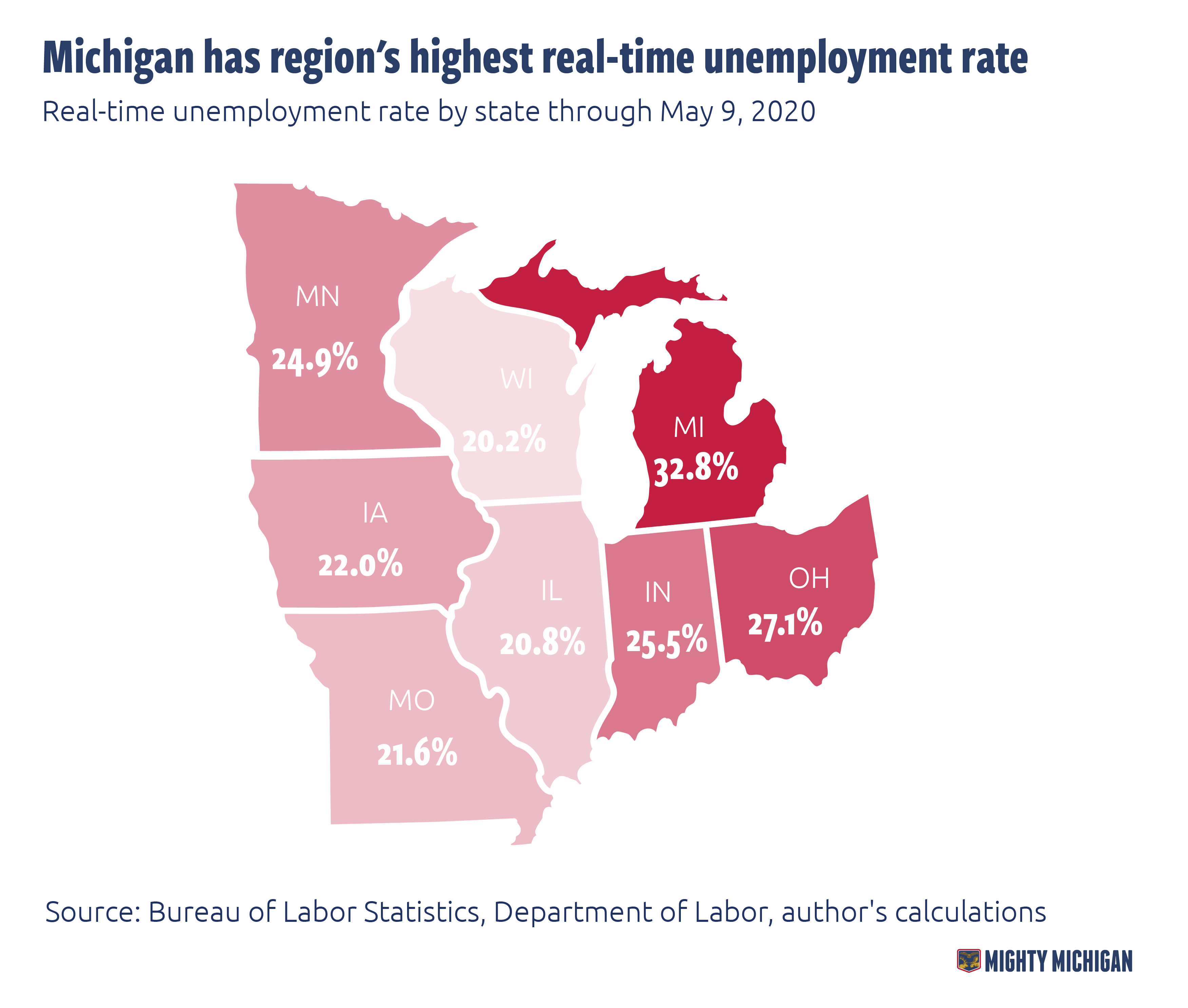 Michigan experienced the region's best jobs and GDP growth during the 10-year recovery from the Great Recession. From bottom-to-top, Michigan gained 600,000 in new household employment according to the Bureau of Labor Statistics. Those robust gains have been wiped out twice over in the past eight weeks of job loss. This indicates how critical it is for workers to remain attached to their jobs and re-engaged in work as soon and as safely as possible.
There are now 1.6 million jobless Michiganders in a labor force that is just shy of 5 million people, giving Michigan a 33% real-time unemployment rate through May 9.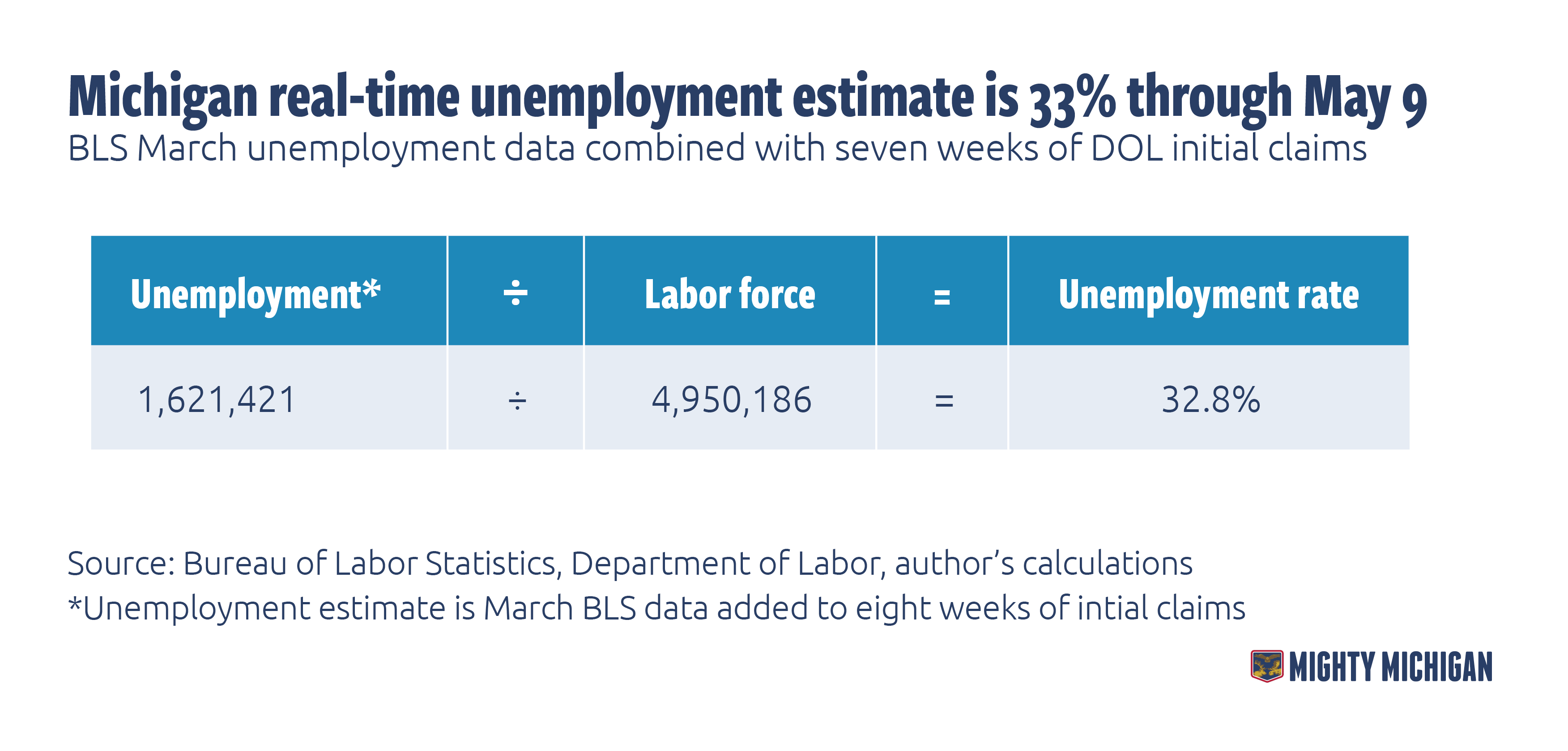 Michigan has taken a solid step toward keeping workers connected to their jobs by leveraging a workshare program for workers who have their hours reduced. Michigan is one of the 27 states that employs a workshare program to keep workers connected to their jobs at cut hours with lost wages are made up by unemployment insurance. Employers should make the most of this program as it fits their business needs.
On the other hand, Michigan is one of just four states that still has most aspects of public life shut down, according to an analysis by the New York Times. Illinois, New Jersey and Delaware are also largely shutdown, while other states are in more advanced stages of reopening. Gov. Gretchen Whitmer's stay-at-home order is set to expire on May 28.
Michigan has reopened some real estate, manufacturing and construction work. However, "non-essential" healthcare procedures are still prohibited, prompting a lawsuit against the governor's emergency declarations. The plaintiffs say that medical providers are on the brink of financial ruin, and patients are suffering ailments such as gangrene due to inability to access critical care.
Stories of critical care needs going unmet are becoming more widespread, with parents like Laura Alderton living in fear for their children's lives because critical surgeries cannot be performed.
"The longer these executive orders remain in place, the longer my granddaughter goes without the 'preventive,' lifesaving medical care she needs," Alderton said. "Each time I see or hear of Governor Whitmer extending her orders, I get more frustrated. I stay awake every night terrified that something will happen to [my granddaughter] and she may not wake up."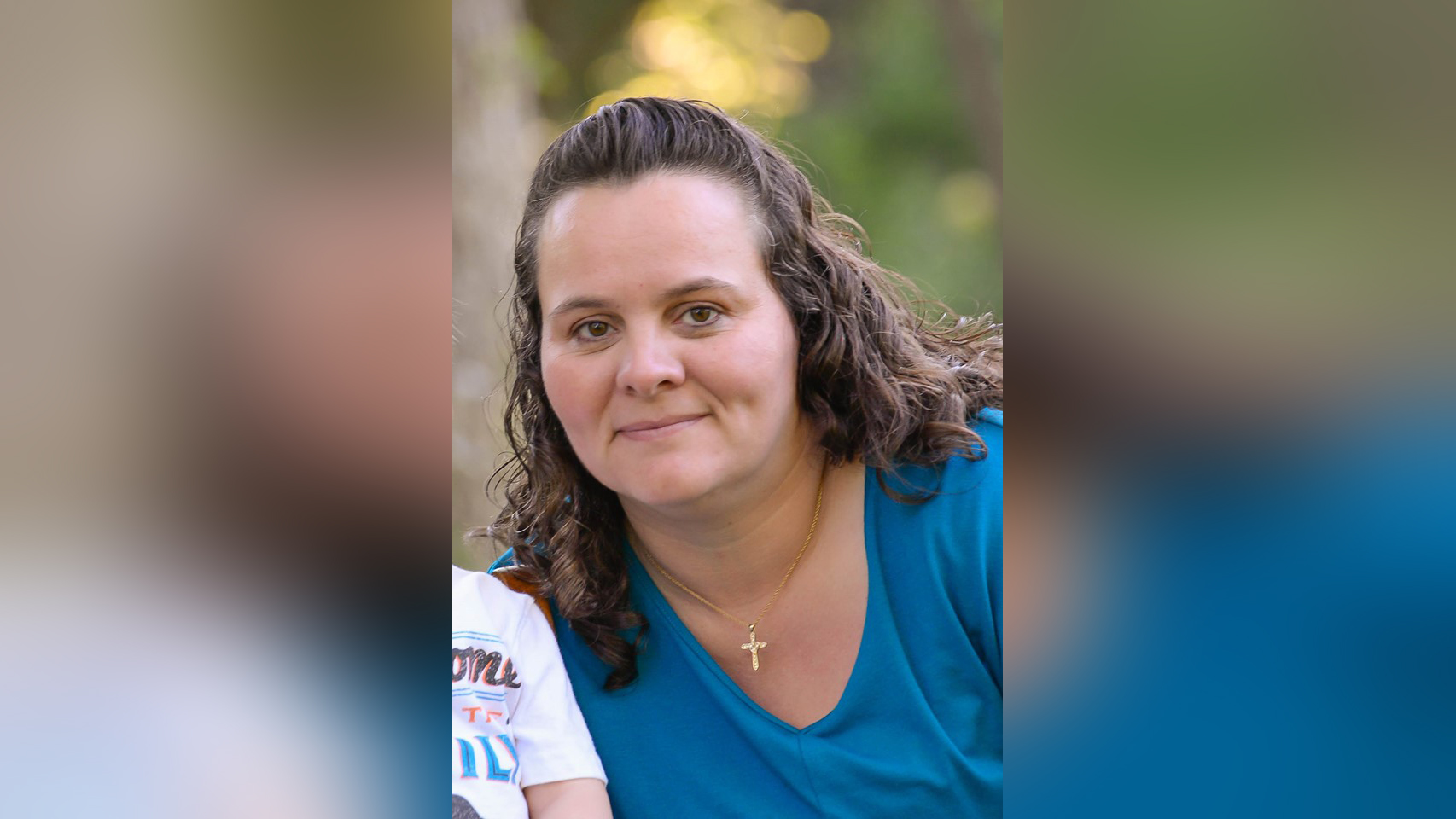 To ensure a brighter future for its residents, Michigan should prepare immediately for a strong economic recovery by reforming its tax code and cutting red tape.
Businesses should be provided net operating loss carrybacks for two years so they can deduct 2020's losses against prior year gains. And Michigan should abolish its partial taxation of business inventories for similar reasons – businesses should not face an undue tax burden while they are suffering steep income losses. Finally, Michigan should provide full expensing for new business investments as allowed for under section 168(k) of the federal Internal Revenue Code.
Michigan can cut red tape by reforming occupational licensing, protecting home-based businesses, and rolling back excessive local government permitting.
Michigan can bring in more workers and growth by recognizing occupational licenses from other states. Licensing requirements currently stop workers from moving in and reduce economic growth. Furthermore, current licensing restrictions are responsible for 80,000 lost jobs. Michigan workers should be provided a simpler path to enter a licensed occupation.
Businesses need to start up quickly and create new jobs. Home-based businesses should be protected by state pre-emption to curtail excessive red tape. Local government permitting requirements should also be reformed, and Michigan cities should consider Phoenix's 24-hour city model to foster start-ups by deregulating permitting and approval processes.
Michigan now holds the region's highest real-time unemployment rate. But with the right set of policy reforms, Michigan can once again lead the region's economic recovery.