Whitmer omits out migration from State of the State Address
Michigan was one of the top states to leave in 2021
In Wednesday's State of the State Address, Gov. Whitmer left out any mention of how quickly Michigan is losing population. Michigan was the sixth most moved-from state in 2021, with survey respondents listing "for a job" as the top reason for leaving.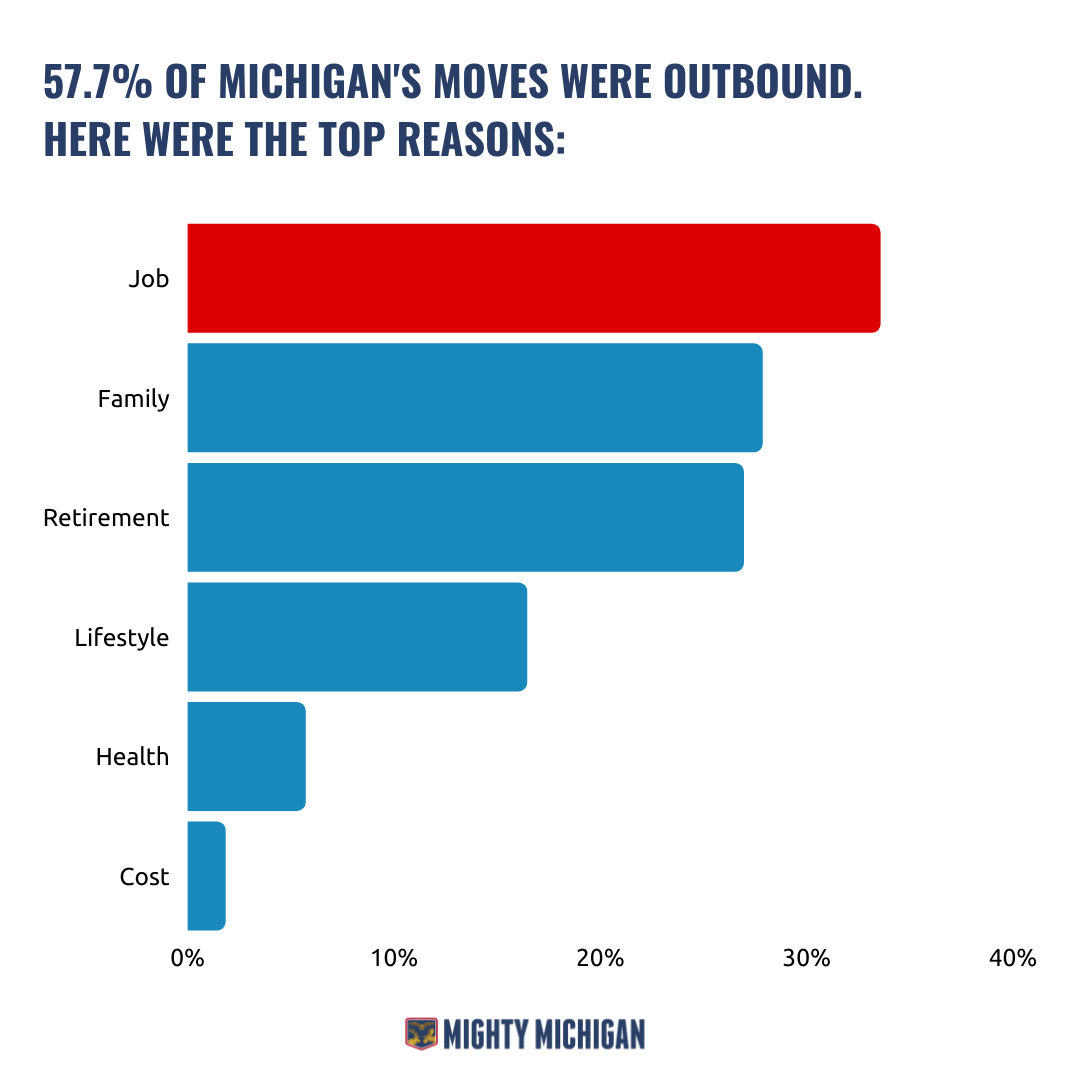 Seeing as Michigan recently ranked at number 45 in the nation in job recovery, it is hardly surprising residents are seeking opportunity elsewhere.
The Michigan Department of Technology, Management and Budget's data shows a 4.8 percent decline in employment in Michigan from pre-pandemic levels. Citizens Research Council of Michigan reports the cause as a lack of people looking for employment. That struggle is unlikely to ease, says Jeff Donofrio, CEO of Business Leaders for Michigan. He predicts that more than 100,000 Michiganders will leave the workforce over the next ten years due to retirement.
In her address, Whitmer focused on making Michigan attractive for business, investing in infrastructure, and educating kids – the same things she campaigned on during her election. It is unlikely these policies would address and remedy why so many Michigan families are leaving the state.
Whitmer also proposed repealing Michigan's pension tax – something she has suggested before without acting on it. She also talked about tripling tax credits for low-wage workers and creating a $2,500 rebate on electric vehicle purchases.
Michiganders deserve an explanation for why so many Michigan families feel it necessary to leave their homes.