Michigan's roads rank as worst despite 5th-highest vehicle fees
Michigan vehicle fees are among the nation's highest and its roads rank as the nation's worst. Will making gas taxes the nation's highest really fix anything?
Roads are a major concern for Michigan's voters, so Gov. Gretchen Whitmer wants to repair them. But her plan for a drastic increase in gasoline taxes is far from a guaranteed fix.
Whitmer during the summer floated a plan to nearly triple the state's gas tax from 26.3 cents to more than 71 cents per gallon for road repairs. She did not get the increase, but she hasn't given up.
Michiganders already have among the highest vehicle registration fees in the country, raising questions about the need for a big gas tax hike. Michigan's annual registration fees on an average vehicle are fifth highest in the nation at $175, following a 20% hike in 2017. Since 2010 registration fees have provided more revenue for the state than gas taxes, but the Michigan Department of Transportation projects that even without an increase gas taxes will pass registrations this year and the two will be close to equal in the future.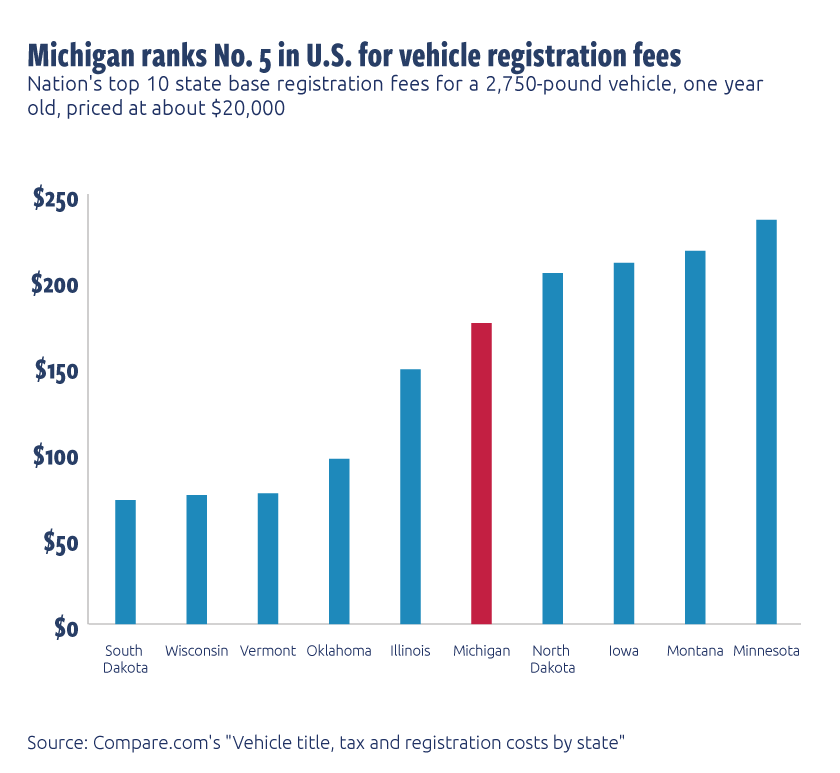 Currently, Michigan's gas tax is eighth highest in the nation, but a 45-cent gas tax would make Michigan the highest. Michigan, by nearly 25%, would top the current No. 1, Pennsylvania, and its gasoline tax of 57.6 cents.
Even the nation's highest rate and the $2.5 billion it would generate would not be enough, according to MDOT Director Paul Ajegba. "If you really want to take care of the problem, you're almost going to be talking close to 80 cents a gallon. And that's just not realistic," Ajegba said during an October townhall meeting.
Other states that raised gas taxes have failed to use the money to fix roads as promised. Whitmer ran on a platform of "fix the damn roads," so will Michigan be the exception?
A recent study found Michigan's roads are the nation's worst. It also found no correlation between higher gas taxes or higher construction spending and the quality of a state's roads,
So, the question is: If Michiganders are already paying a premium to drive on bad roads, will charging them more for the privilege really accomplish anything? This sentiment likely explains why several polls released earlier this year found little public support for Whitmer's gas tax increase proposal.
Correction: An earlier version of this article contained the incorrect rate of the current state tax on gasoline.