Group admits goal is to defund police in Michigan
This is what "reinvesting" police funding really means
A coalition of special interest groups is looking to slash police funding in the city of Grand Rapids ­– a goal one organization has made clear in a recent Facebook post.
In the post, Linc Up wrote, "WE NEED YOUR HELP… We are at a crucial deadline to reach 1000 signatures in 8 days, to get reinvesting the percentage of funds going towards the police back into our community."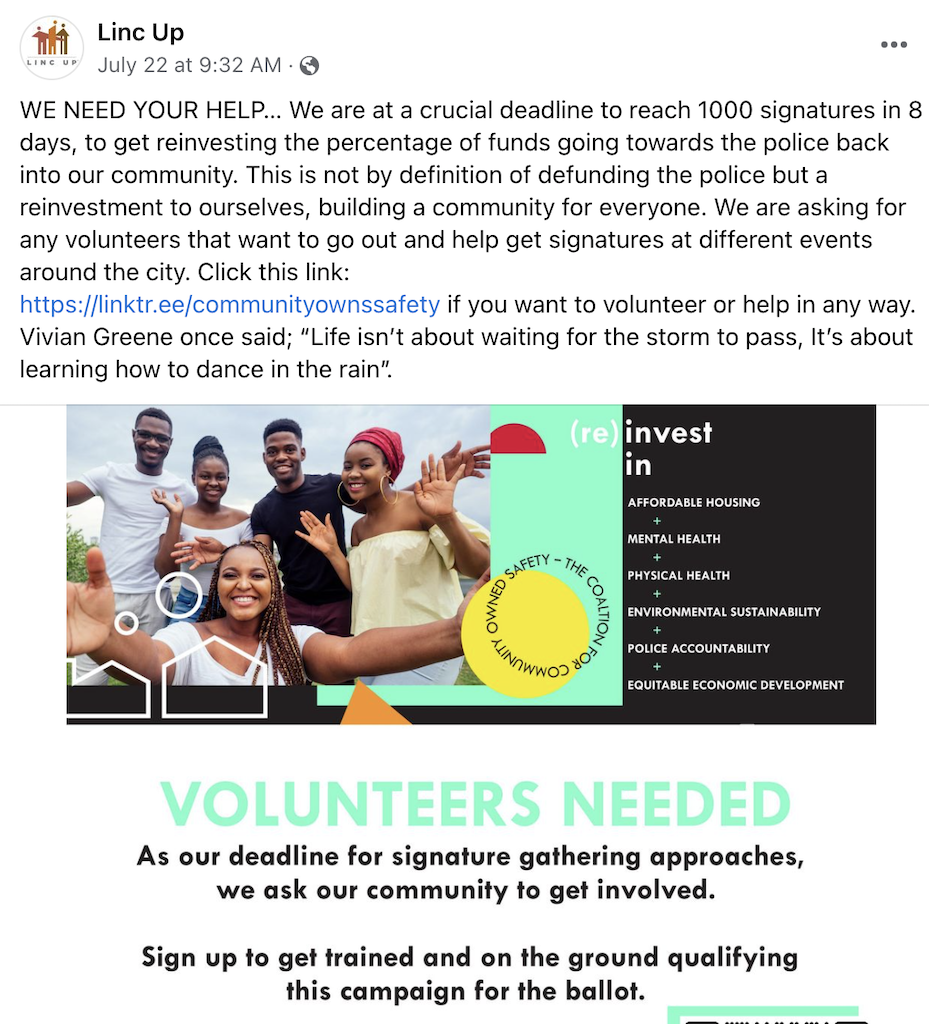 According to their website, Linc Up's mission is "to advance a racial equity agenda in Grand Rapids." One of the ways they aim to do this is "to change policies that limit advancement opportunities in under-resourced communities and neighborhoods."
Currently, the Grand Rapids city charter requires police funding to be at least 32% of the city budget. But the petition measure seeks to remove that budget floor – and dedicate at least 9.8% of the budget to other social programs.
The proposal uses a sleight of hand to avoid spelling out its goal of defunding the police. This is because the new 9.8% spending requirement on other priorities leaves no alternative but to slash law enforcement spending
Simply put, if this ballot proposal were to pass, it would mean a reduced public safety presence in Grand Rapids' neighborhoods.