Forest Hills school board rejects parent calls for transparency
Board President Mary Vonck told dozens of parents the district would not livestream board meetings or make recordings available online, as it did during the height of the COVID-19 pandemic.
The Forest Hills Board of Education is responsible for more than 10,000 students, 18 schools and an annual budget of more than $100 million. But community members can't watch board meetings live from home. And despite parent demands, the school board refuses to record and make meetings available online so they can be watched later.
This summer, 80 community members contacted the Forest Hills school board to request the district make board meetings more transparent. But in an emailed response to those residents, Board President Mary Vonck doubled down on keeping board meetings offline.
"Recording meetings … affords our community no additional access to board business than is currently available through agendas and minutes," she wrote. "Yet, the resources required to record and post meetings is significant."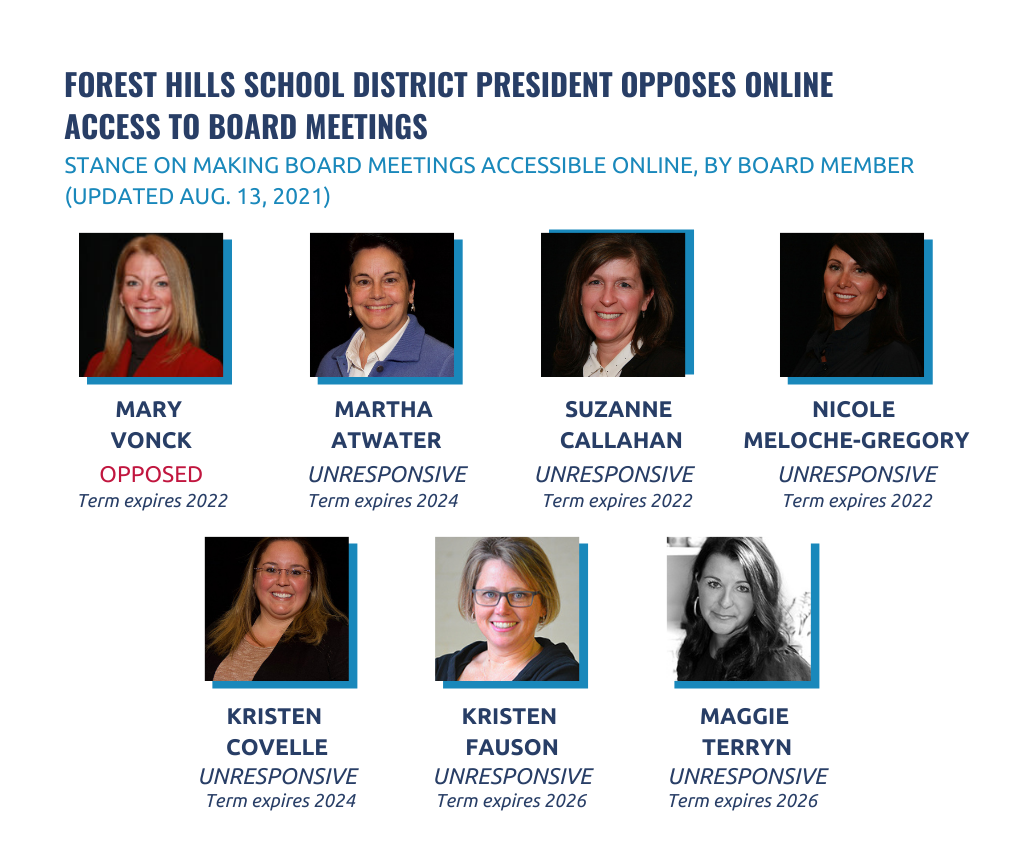 Vonck's response rings hollow for two reasons.
First, livestreamed and recorded meetings give the community significantly more access to board business than meeting minutes, which offer only a topline summary of actions taken by the board. Notably, nearby Lowell Area Schools livestream their board meeting each month in addition to providing the community with written meeting minutes.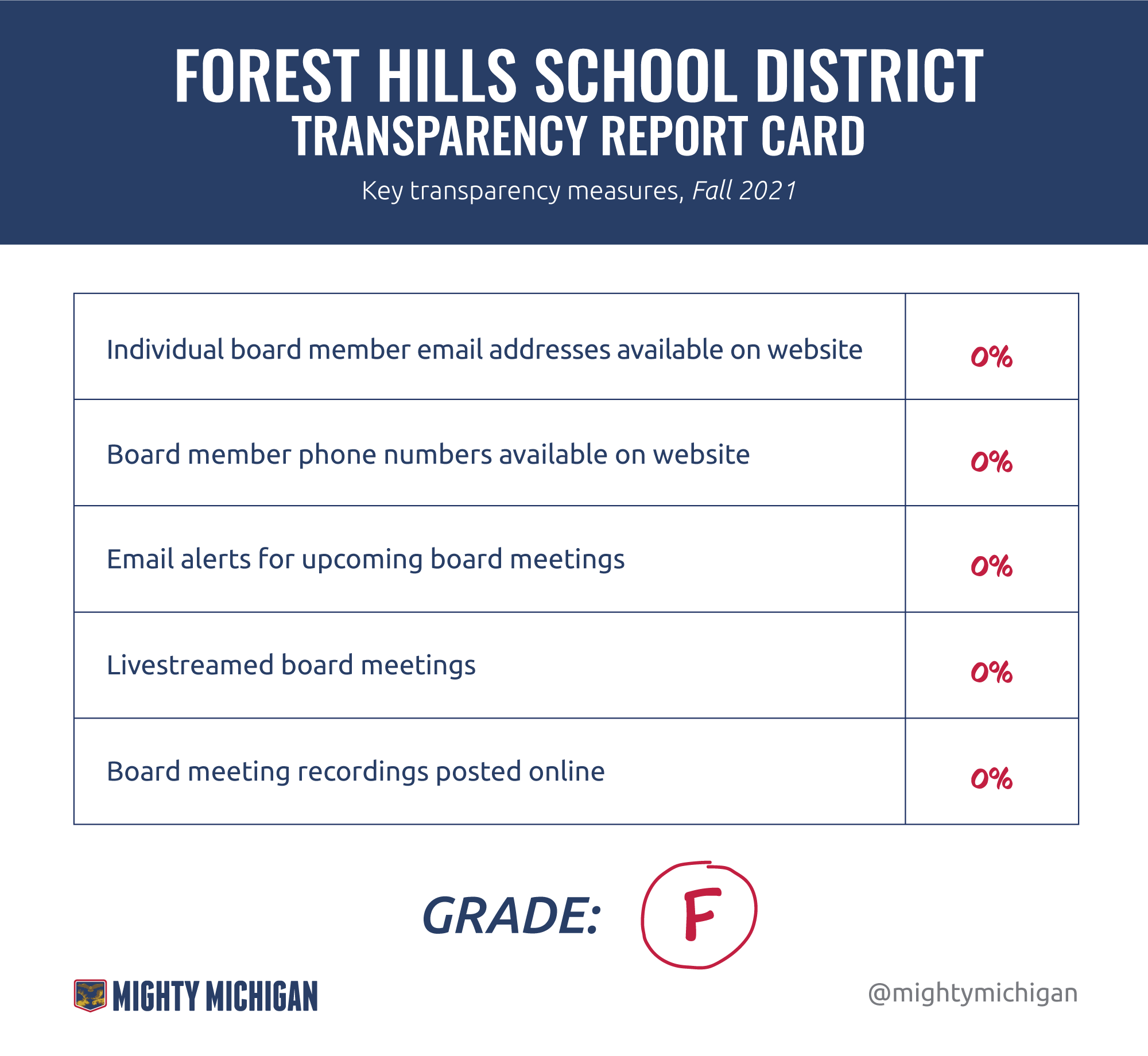 Second, while the school board has not provided information on the costs associated with livestreaming, a basic Zoom meeting plan for schools costs $150 a month, including access for up to 300 participants, transcripts of meetings, and the ability to record and stream meetings live to social media. In fact, the board livestreamed and made meetings available online via Zoom during the worst months of the COVID-19 pandemic.
Parents, teachers and students deserve better.
You can contact the members of the board directly to show your support for live-streaming, recording and posting meetings online here.